1-in Multi-out Docking Home Terminal Block Universal Splitter
The SPL series terminal block allows for the connection of multiple outputs with only one input.
It is made of a red copper conductor, which has strong corrosion resistance and high electrical conductivity.
Multi-strand flexible wire, single-strand hardwire, and other types of conductors can be inserted directly into the splicing connector without requiring any prepping or preparation.
The operating lever provides tool-free terminations, making it perfect for distribution applications that require a variety of conductor types and sizes connected quickly and easily with maximum tightness.
If you have any questions, please do not hesitate to contact us at Email: [email protected]
Model
Material
Rated Current
Voltage
Wire Range
Stripping Length
Inputs
Outputs
A.W.G
(mm²)
inch
(mm)
SPL-42/42T
Flame retardant
PA/PC
32A
400V
28-12
0.08-4.0
0.39
9-10
2
4
SPL-62/62T
6
SPL-82
8
SPL-84
4
8
Feature of the 1-in multi-out docking household terminal block Universal
The 1-in Multi-out Docking Home Terminal Block Universal Splitter is a device that allows you to connect multiple electronic devices to a single input source, such as a home theater system or a computer. It typically has one input port and multiple output ports, hence the name "1-in Multi-out."
The input port is where you would connect your main device, such as a gaming console, DVD player, or laptop, and the output ports are where you can connect multiple peripheral devices, such as TVs, monitors, speakers, or other audio/video equipment.
The docking home terminal block universal splitter serves as a central hub that allows you to conveniently connect and manage multiple devices with a single input source, reducing the clutter of cables and making it easier to switch between different devices.
It typically supports various types of connections, such as HDMI, VGA, audio jacks, USB, and other common audio/video formats, making it compatible with a wide range of devices.
Overall, the 1-in Multi-out Docking Home Terminal Block Universal Splitter is a versatile and convenient device that helps you to streamline your multimedia setup and make the most of your electronic devices with a single input source.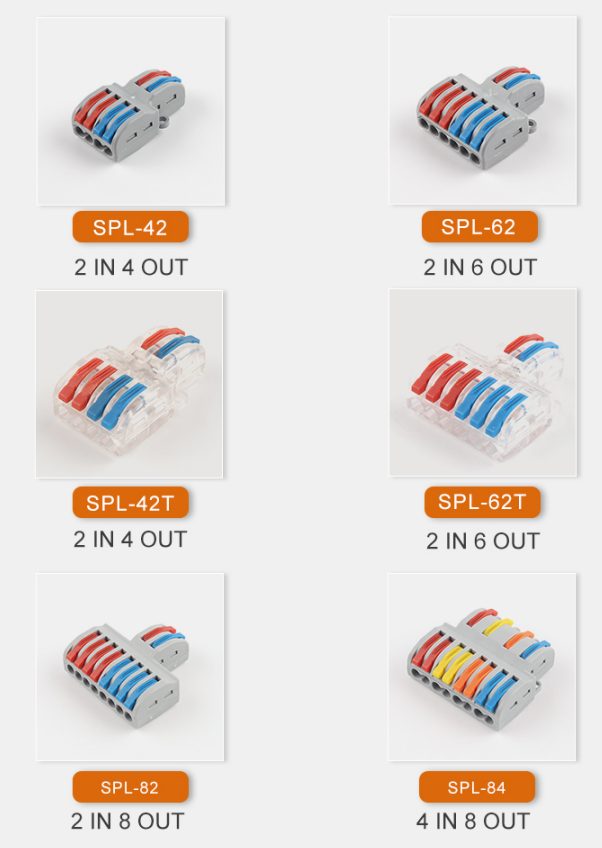 What's the best Power Supply products for your business?
Boost your business with WEHO quality power supply prooducts.
Ask an Expert