2 In 4/6 Out 3 in 6/9 out Push-in Conductor Terminal Block
The Push-in Terminal we offer is designed with supreme durability in mind, made from PA66 and ABS materials. With a compact size, these terminals are easy to install and store for future use.
Our Push-in Terminals are perfect for a range of wire connections including multi-pin plugs, universal connectors, and terminal blocks with tie rods.
The Push-in Terminal's compact design means they can be easily installed in tight spaces and are also suitable for use in high-density applications.
This makes them an ideal solution for use in an array of electrical applications, including lighting fixtures, industrial control panels, and household appliances.
If you have any questions, please do not hesitate to contact us at Email: [email protected]
Model
Material
Rated Current
Voltage
Wire Range
Stripping Length
Inputs
Outputs
A.W.G
(mm²)
inch
(mm)
NC-422/623 Series
PA/PC
32A
250V
28-12
0.08-4.0
43
11
2
4/6
NC-633/933 Series
PA
/
/
3
6/9
The Conductor Push-in Terminal Block is an electrical component used for connecting and securing electrical conductors in a wiring system.
Input: 2 In 4/6
This indicates that the terminal block has the capacity to accept two electrical conductors as input. The "4/6" likely refers to the size or gauge of the conductors that can be accommodated, with a range from 4 AWG (American Wire Gauge) to 6 AWG.
Output: 3 In 6/9 Out
This suggests that the terminal block has three output terminals where conductors can be connected. Similar to the input, the "6/9" likely denotes the size or gauge of conductors that can be used for output, ranging from 6 AWG to 9 AWG.
This terminal block appears to have two input terminals capable of accepting conductors ranging from 4 AWG to 6 AWG, and three output terminals that can accommodate conductors ranging from 6 AWG to 9 AWG.
The "Push-in" feature likely refers to the method of inserting and securing the conductors into the terminal block, which typically involves a simple push-in mechanism to establish electrical connections without the need for additional tools.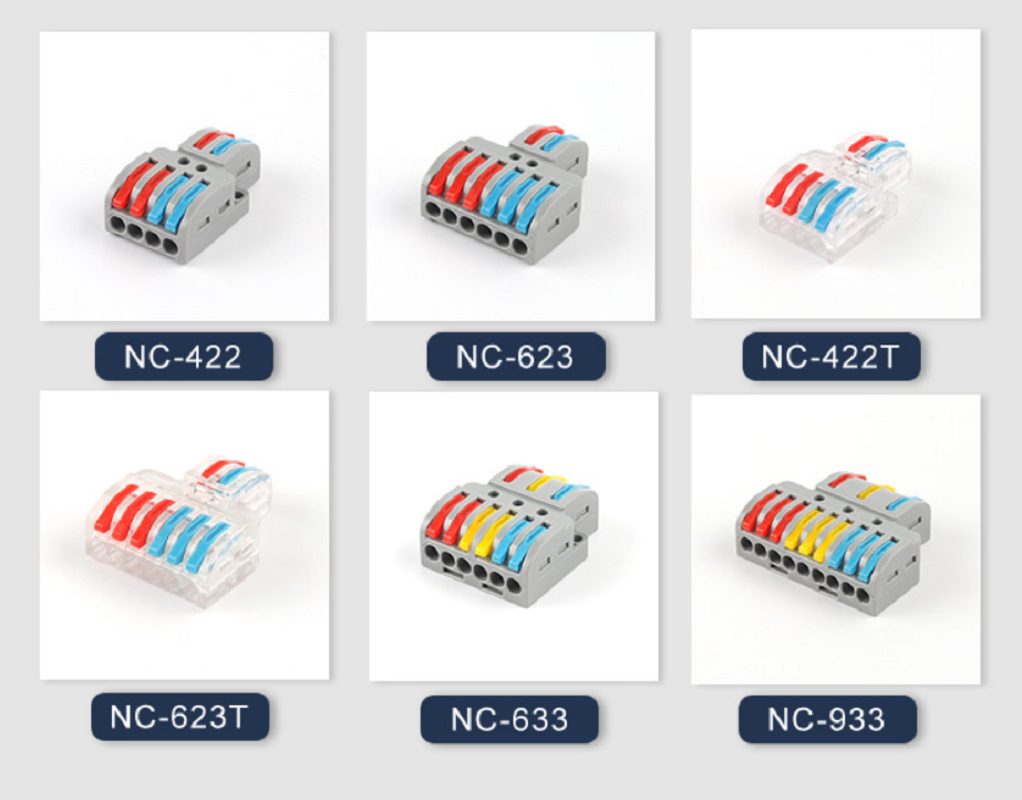 What's the best Power Supply products for your business?
Boost your business with WEHO quality power supply prooducts.
Ask an Expert