Combiner Box
The combiner box serves a crucial role for solar installations. It collects the outputs of multiple solar strings and consolidates them into a single feed that is distributed to an inverter. This reduces labor and material costs by cutting down on wiring needs. Additionally, the combiner box is engineered with overvoltage and overcurrent protection features to ensure reliable operations and enhanced inverter protection.
WEHO strives to provide efficient and environmentally conscious power management solutions through the incorporation of cutting-edge technologies. Our core product, the PV Combiner Box, is intelligent and innovative, unifying advanced technique with customisable design. Our overarching goal is to develop high-end home automation, industrial automation and energy management products at competitive prices. We remain committed to elevating life quality across the world through our inventive products and services.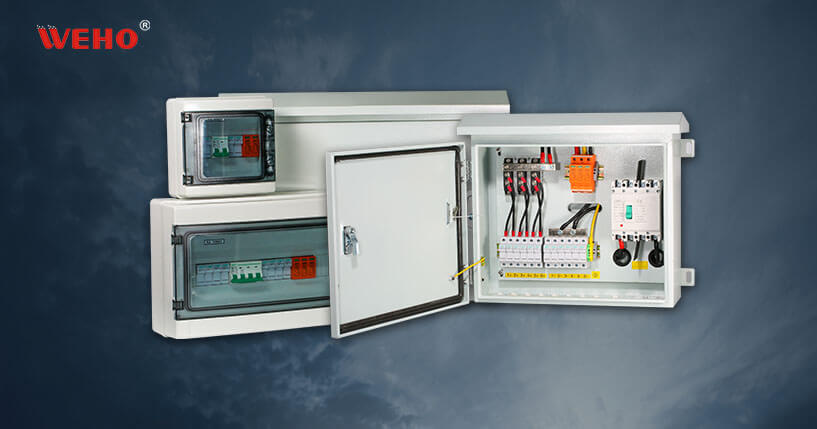 IP65/66 Standards
Our superior combiner box meets IP65/66 standards, offering complete protection against dust, water and corrosion. It is designed for reliable performance in harsh environments and long-term operation with no interruptions or damage.
Over-current Protection
Our Combiner Box is designed with over-current protection for reliable operation. This is a key feature that ensures the highest level of stability and usability.
2-year Warranty
WEHO's combiner box is designed with the customer in mind, offering a 2-year warranty for added peace of mind. This cutting-edge product will provide years of reliable performance.
Fully Customizable
Our combiner box offers customers maximum flexibility, with full customization capabilities to suit every individual configuration. This allows for a wide range of creative design solutions for even the most challenging specifications.
Short-Circuit Protection
The WEHO combiner box is designed to provide reliable short-circuit protection and other safety features that provides an efficient grounding system for optimal protection.
Low Loss Power Distribution System
The WEHO solar combiner box is a low loss power distribution system which helps to resolve problems associated with AC/DC conversion, secure connections, fast and easy installation and other connected issues.

Exceptional dependability

High adaptability

Flexible configuration

Customizable

Short delivery time

Professionally
How to maintain a combiner box?
A combiner box is a key component of any electrical system, and it is important to keep it in good working condition. There are a few things you can do to maintain your combiner box and keep it in good shape.
In order to maintain a combiner box, you should regularly inspect the box for any damage or wear. You should also check the connections and wiring to make sure they are tight and secure. If you notice any problems, you should repair or replace the damaged parts as soon as possible.
It is also important to keep the combiner box clean. You can do this by using a soft cloth to dust the box and its components. You should also avoid using harsh chemicals or solvents, as these can damage the box.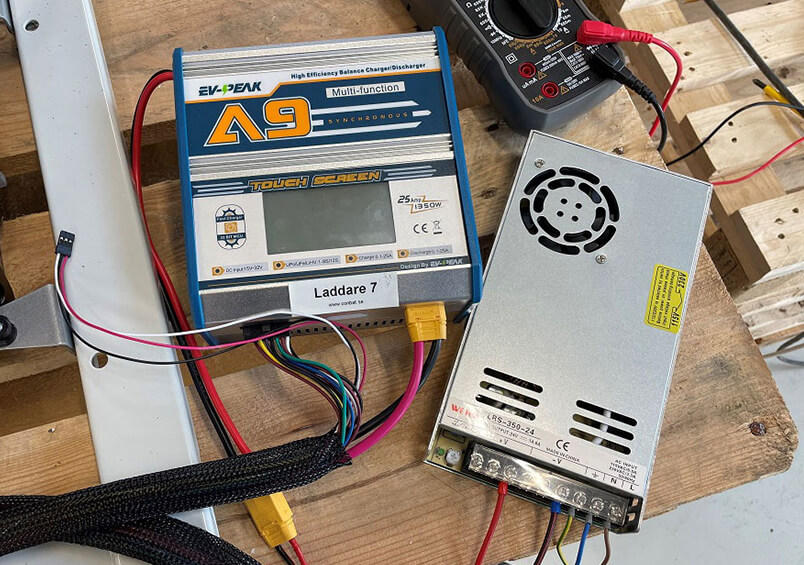 What Comprises WEHO Quality Combiner Boxes
WEHO solar combiner boxes are among the most popular on the market due to their superior quality. Our team of experts have years of experience in the solar industry and have designed these boxes to withstand the harshest conditions.

Quality Enclosure
Our good combiner boxes have a quality, weather-resistant, and durable enclosure that can withstand harsh weather conditions. It is made with materials that can protect the internal components from dust, debris, and moisture.

High-Quality Components
Combiner boxes are made with high-quality components, such as switches, fuses, and connectors. These components are able to handle high amperage, and they should be resistant to arc flash, heat, and moisture.

High Safety Standards
Our combiner box meet high safety standards, including UL and CE certifications. It has proper grounding and bonding, and it should be designed to prevent any risk of electrical shock.

Flexibility
Our combiner box is adaptable to different applications and voltage levels. It is easy to install in various locations and compatible with different types of solar panels.

Monitoring and Control
The combiner boxes have monitoring and control capabilities, enabling users to monitor real-time data and remotely control the system. It also provides protection against overvoltage, overcurrent, and ground faults.

Support and Warranty
As a reputable and reliable solar combiner box manufacturer,WEHO offers excellent technical support and a comprehensive warranty on their products.
Each WEHO solar combiner box is also rigorously tested before leaving the factory, so you can be sure that it will perform as advertised. WEHO's combiner boxes are also backed by a strong warranty, so you can purchase with confidence. If you're looking for a superior solar combiner box, then look no further than WEHO.
What Can You Customize for Combiner Boxes
Here in WEHO, we understand how important it is for our clients to have a custom solar combiner box that meets their needs. That's why we provide a number of features to cover all common inverter requirements – from your logo to the size of the box and components.
With different numbers of DC inputs and outputs, you can choose between three MPPT variants, with either class I or II variants of overvoltage protection. Plus, you also get voltage level and IP protection functions designed specifically for your application. So if you're looking for customized fire protection solutions in residential or commercial spaces, don't hesitate to talk to us today!

Components

LOGO
IP Grade

Packaging

DC inputs and outputs

Over-voltage protection degree
Request an Instant Quote for Your Power Supply Projects Now
Get an instant quote or let us know what you're looking for and we'll get back to you soon!
Contact us