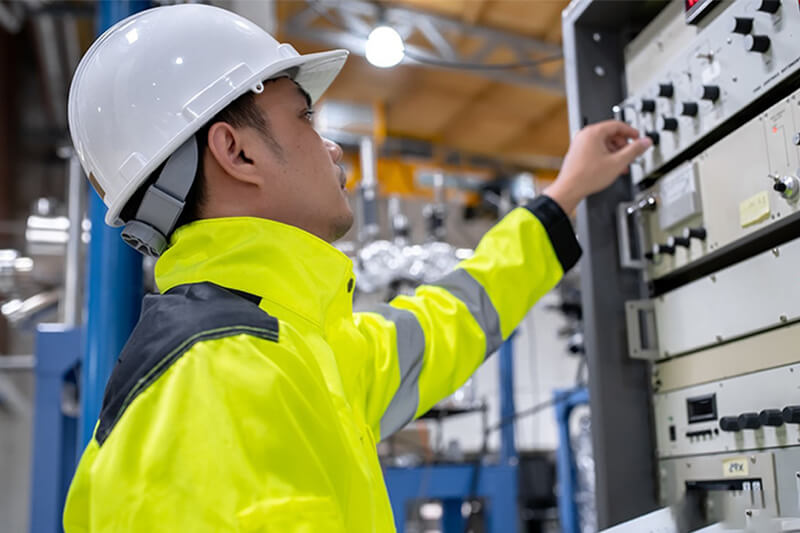 Explore what WEHO can do for you !
WEHO offers an impressive range of switching power supplies. Our selection consists of modules from 10W to 3,000W, with broad input voltage ranges and extended operating temperatures. Our full range product listing has complete details on each of our switching power supplies and their specs.
Contact Us
Right Switching Power Supply Manufacturer For Your Needs
As your business grows and evolves, secure, reliable power supplies become paramount. That's what WEHO specializes in – precision industrial power supply engineering. We design, develop, and produce an extensive array of standard and custom-crafted products that are guaranteed to meet the highest standards.
At WEHO, each component is manufactured under strict quality protocols from internationally sourced materials—no detail too small to ensure consistent excellence across all of our products. By partnering with WEHO for your power supply needs you can rest assured that you'll have access to designs at the cutting edge of efficiency while taking advantage of our competitive pricing models. Get in touch with us and let us show you why we should be your go-to provider for switching power supply solutions.
Why a good power supply is important
A quality power supply is important for any system. It provides the necessary power to run the system and all its components. Without a good power supply, the system will not be able to function properly.
There are many different types of power supplies available on the market, so it is important to choose one that is compatible with the system. The power supply must also be able to provide enough power to run all the components. If the power supply is not able to provide enough power, the system will not be able to perform at its best.
It is also important to choose a power supply that is reliable. A power supply that fails frequently will cause the system to crash and can damage the components. A good power supply should have a long lifespan and be able to withstand the rigors of everyday use.
Different Types of Power Supply
There are a variety of power supply types available on the market. The type of power supply you choose will depend on your specific needs and requirements. Here is a brief overview of the most common types of power supplies:
- LED Constant Voltage Power Supplies: an LED constant voltage power supply is a device that provides a constant DC voltage to a load, regardless of changes in the load current. A constant voltage power supply is typically used to power LED lights.
- Enclosed Switching Power Supply: these power supplies also known as enclosed switching mode power supplies (SMPS) that uses a switching regulator to convert electrical power. It is typically used to power electronic devices that require a fixed voltage and current, such as computers, printers, and TVs.
- Din Rail Power Supply: it is a type of power supply that is mounted on a DIN rail. This makes it easy to install and remove, which is why it is often used in industrial and commercial applications. DIN rail power supplies are available in a variety of voltages and power levels, so you can choose the one that best suits your needs.
Selecting the Right Power Supply for Your Application
In order to select the right power supply for your application, you must first understand the different types of power supplies available and the benefits and drawbacks of each. Once you have a firm understanding of your power needs, you can narrow down your options and choose the right power supply for your application.
There are three main types of power supplies: linear, switching, and batteries. Linear power supplies are the most common and are typically used for lower power applications. They are simple and efficient, but they are not well-suited for applications that require high power or frequent power switching. Switching power supplies are more efficient than linear power supplies and can handle higher power requirements, but they are more complex and expensive. Batteries are typically used for applications that require portable power or backup power.
Once you have selected the right type of power supply for your application, you can decide on the specific features you need. These features can include things like output voltage and current, physical size, and environmental ratings. Depending on the application, you may need to consider additional features such as protection circuits, control or monitoring devices, or safety features.
- Security power supply: these power supplies provide a primary output and often come with a charger output which has a reduced current, making these systems ideal for security access applications. Additionally, safety features are offered such as short circuit, over voltage and over load protection.
- LED Driver: as its name would suggest, an LED driver is a device used to regulate the electrical current going to an LED or group of LEDs. While a standard light bulb simply needs enough current to light up, LEDs are designed to work with a specific amount of current. Too much or too little current can damage an LED, so a driver is essential to ensure that the LED gets the right amount of power.
Switching Power Supplies Manufacturer from China
Are you looking for a new power supplier in China for your new product line or business? WEHO is a good choice worth your try. With more than 16 years of manufacturing and exporting experience in switching power supplies, Din-rail power supply, etc, WEHO can provide import guides and professional reports for purchasing and product suggestions for your market! Contact us for free samples.
Request A Free Sample