Power supply solutions for EV charging stations
One of the biggest changes that are already underway is the move from fossil fuel vehicles to cleaner, as well as more efficient electrically-propelled vehicles (EV).
According to the Global EV Outlook 2021, global electric car stock reached 10 million units in 2020, showing a 41% increase compared to 2019.
The global electric vehicle market size is projected to grow from 4,093 thousand units in 2021 to 34,756 thousand units by 2030, at a CAGR of 26.8%.
And given the growing demand for low emission commuting, governments also significantly support installing electric vehicle charging stations through subsidies and tax rebates, so as to speed up the growth of their country's EV charging networks.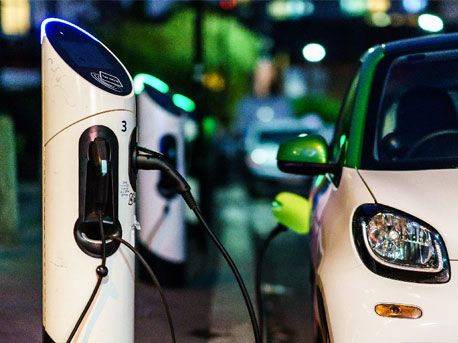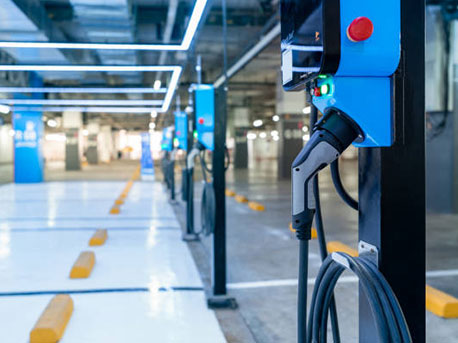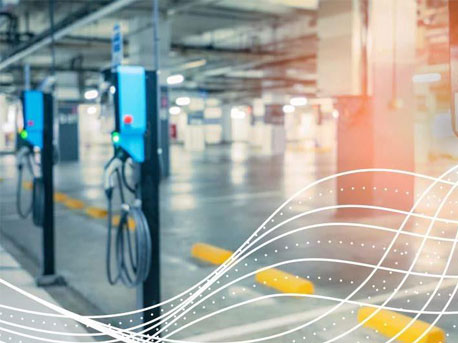 While there is much work to be done within the vehicles themselves, the provision of a sufficient number of charging stations globally is challenging for industry and governments.
Range anxiety- the fear of becoming stranded-and the time taken to charge an EV are often cited as reasons that sales of EVs are lower than hoped for.
Clearly, solving this challenge is going to have a huge benefit for automakers, the driving public, and the environment. In this technical article, we will take a detailed look at the types of chargers being developed, and rolled out, considering the power needs for each of the key features.
As the number of electric vehicles (EVs) increases, there is a growing need to create more energy-efficient charging infrastructure systems worldwide that can charge vehicles faster than before.
New electric vehicles have higher ranges and larger battery capacities than their predecessors, necessitating the development of more fast-charging solutions to support their quick charging requirements.
Charging stations can be divided into DC (direct current) and AC (alternating current) charging stations, in which DC charging stations have a bigger volume and faster-charging speed, while AC charging stations are smaller with two options slow charging and fast charging.
WEHO provides solutions for EV charging stations
WEHO has over 15 years of experience in the power supply industry  As we started right off, together with the major manufacturers of charging stations, we were able to understand the technical challenges which allowed us to offer power supply solutions adapted to their needs.
We understood the importance and potential of this new market right from the beginning and we keep following the EV market trends. The result is that we now have a broad range of power supply solutions, specially built for EV purposes. Our line of products includes AC/DC Power supply and battery chargers, DC/DC converters, and DC/AC inverters.
When designing the power supply for EV charging stations, you are faced with multiple challenges and requirements:
High ability to resist voltage fluctuations and surges
High ability to resist operating temperature changes
Outdoor weather and environmental conditions
Other specific requirements are based on the type of selected charging station power supply (either AC charging stations or DC charging stations)
Compact dimensions: as chargers become more and more compact, we see the need for miniaturized electronic power supplies as well
At WEHO, we are dedicated to helping engineers improve the cost and performance of their charging stations. If you are looking for efficient, compact, and economical power supply solutions, then we are the right supplier for you.
In charging stations with higher power levels or multiple output sockets we equally see the use of DIN-Rail power supplies, S Closed-Frame power supplies, or LRS Closed-Frame power supplies. Again, the choices at WEHO are endless.